Gina Mahin
Chief Executive Officer
Gina L. Mahin has extensive Information Security, Compliance and Risk Management leadership experience in the Federal and Commercial space executing long-term IT risk management strategies.  Gina reports directly to the Chairman, and her responsibilities include executing long-term strategies and operating the business activities of the organization..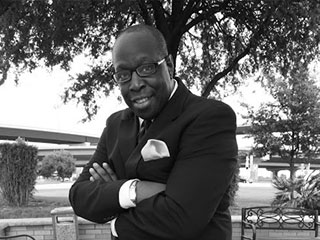 David Elcock
Chief Diversity Officer
David Elcock is a co-founder of Lynx Technology Partners and serves as Chief Diversity Officer.  David is also the Chief Corporate Development Officer for the International Consortium of Minority Cybersecurity Professionals. David's track record spans three generations as a proven convener and team builder in highly regulated industries such as Energy, Healthcare, Higher Ed, State and Local government, performing human capital management, information security monetization, capital land use management/development.
Doug Yarabinetz
Chief Marketing Officer
Doug is an accomplished, results-driven marketing executive with over 20 years of experience leading marketing and sales teams and implementing the strategy and tactics to effectively manage an integrated marketing and sales process. He is a dynamic team leader and has been recognized for his ability to build and motivate employees and create a collaborative culture.