Embedded Subject Matter Experts
Helping our partners fill the IT security talent gap.
Lynx offers a broad range of scalable IT staffing solutions with an emphasis on providing the highest levels of service and quality. We help companies and organizations identify and recruit the best available IT talent in the marketplace. Our transformative diversity initiatives create new opportunities for broadening the composition of your workforce and supply chain.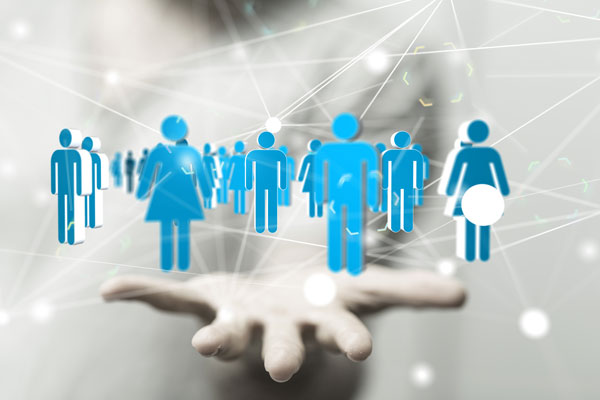 Escape the burden of finding and retaining security talent
You can rely on Lynx to present the best available candidates with the skills and experience you are looking for, through an easy and efficient process. We work closely with you to identify your staffing requirements and critical success factors. We then identify, vet and recruit the most qualified subject matter expert based on your specific needs. To ensure that you've secured the right talent, we even provide the opportunity to evaluate the candidate you have selected for a full week. If you aren't completely satisfied with the candidate's performance by the end of the week, you won't be charged for the placement.
Can your essential applications stand up to a cyber attack? For many organizations, the answer is no—even when security measures have been put in place. An application security assessment from Lynx can help you stay one step ahead of cyber attackers by tapping the expertise of the Lynx Application Security Assessment Team to help resolve application and security issues before data thieves can exploit them.
Take advantage of our flexible workforce model to gain access to the industry's best and brightest security talent. Using this model, you can easily fill your long-term or short-term project needs without the overhead or commitment associated with permanent employment status. Unlike many "body shop" staffing programs, our subject matter experts endeavor to understand your business and embed themselves within your organization so that they too feel a shared responsibility for your business goals. We want to be a partner to your business success.
The success of any project resides in the skill of the project manager. Lynx can provide your organization with highly skilled, professional, certified project managers and project support staff. Our seasoned project professionals can quickly establish productive working relationships that are critical to project success.
If you are looking for full-time employees, but prefer a trial period prior to committing to a full-time placement, our contingent to full-time staffing model may be the perfect fit. This low risk, high reward model allows you to see a candidate in action, and develop a true understanding of his or her skills and capabilities before transitioning successful performers to permanent employment status.
Lynx internship services are designed to alleviate the burden associated with running internship and co-op programs, allowing you to focus on developing interns as potential employees. Because we have expertise in specialized professional and technical disciplines, we are uniquely positioned to find the interns you need in the areas of information security and risk management.
The Lynx Application Security Assessment team utilizes a combination of automated and manual techniques to uncover vulnerabilities in your applications. Both proprietary and commercial assessment tools are used to identify all vulnerabilities. To ensure the accuracy and quality of results, we perform false positive validation on each and every finding.
If we identify security vulnerabilities, the team examines how an attacker could exploit the application vulnerabilities to create a security risk or breach for the organization.
We use both automated and manual techniques and leverage proprietary and commercial tools to speed the process of testing without sacrificing quality.
A final report includes a list of vulnerabilities and counter measures to secure at-risk applications, assets and resources. It also contains recommendations to ensure compliance with industry best practices and regulatory requirements.
Experts you can count on to prevent malicious attackers from compromising your applications
Lynx Application Security Assessment Team is comprised of nationally renowned ethical hackers. The team's background includes Military Intelligence, Law Enforcement, and Big X Consulting. Our team is constantly working to stay at the forefront of application security and assessment technology as well as business trends through training, education and speaking.
Experts
Our team of security professionals has the training, experience, and know-how to ensure that risks are not just identified, but mitigated. Our dedication to solving problems has earned us the trust of Fortune 500, Top Universities, Large Federal Government Agencies and leading enterprises in highly-regulated industries worldwide.
Efficient
We move at the speed of business by executing against proven methodologies and delivering technological innovations to get the job done on time and within budget.
Testing
We use both automated and manual techniques and leverage proprietary and commercial tools to speed the process of testing without sacrificing quality.
Responsive
From project start to finish, our team of experts is invested in your success and will do whatever it takes to help you achieve your IT security, compliance, and risk management goals.
Is your IT Governance, Risk, and Compliance Too Complex, Costly, or Just Plain Confusing?
Schedule your demo of LRM today!
Schedule Now