Cybersecurity
Do Business Securely.
Our cybersecurity team lives for finding and fixing vulnerabilities to fiercely protect our partners. We thrive on taking on new challenges, but also know the value of using proven methodologies to quickly identify, assess, remediate, and improve cybersecurity effectiveness. We listen to your needs, develop custom solutions based on your needs and methodologies. Our Uniquely Brilliant cyber security experts are well-versed in industry best practices for developing comprehensive security programs and managing the risk-based security outcomes.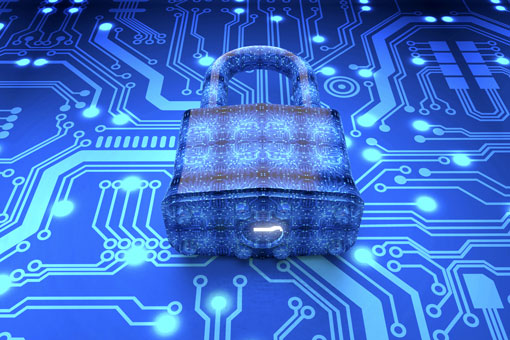 Today's fastest-growing risk category is application vulnerabilities. Maintaining the internal security expertise necessary to deal with these ever evolving web and mobile attack vectors can be difficult. With Lynx's Application Security Assessment services you will gain a hacker's view of your security posture. Armed with this knowledge, we can help you reduce risk, cut application downtime and improve productivity in the most cost efficient manner.
Proactively Fix Security Weaknesses
Treating security as an after-thought increases development costs. We can help you proactively identify security weaknesses and the right solutions early in the SDLC to save you time and money.
Balance Security with Time to Deployment Demands
Our actionable and in-depth analysis will help you prioritize risks and simplify mitigation efforts so that you can get to deployment faster—without sacrificing security.
Leverage Security Experts
Go ahead and focus on what you do best. We deliver top-tier security talent, so you don't have to worry about maintaining in-house security expertise.
Streamline Compliance
We help you select and implement the right security framework to ease the burden of managing compliance with multiple government and industry regulations.
Request Cyberscurity Demo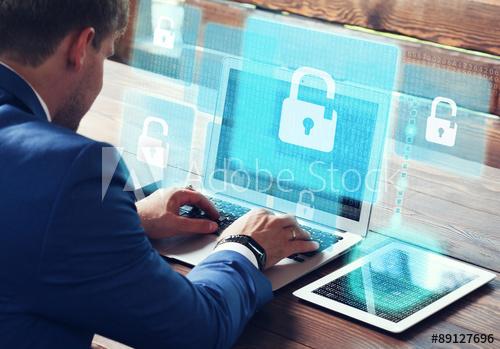 Can your essential applications stand up to a cyber attack? For many organizations, the answer is no—even when security measures have been put in place. An application security assessment from Lynx can help you stay one step ahead of cyber attackers by tapping the expertise of the Lynx Application Security Assessment Team to help resolve application and security issues before data thieves can exploit them.
Through Lynx Application Assessment services, we will simulate a real-world attack against your managed applications and the underlying infrastructure to identify threats to the confidentiality, integrity and availability of your system. Our testers use manual and automated methods to discover and attack any vulnerability to understand the extent and scope of risk.
Good security starts during the design phase. We can help you save time and money by analyzing application components and interactions to identify potential security weaknesses. We prioritize remedial actions and recommend alternative designs that balance business requirements with security best practices.
Our consultants provide the expertise and experience necessary to guide developers through the remediation process by identifying which vulnerabilities need to be fixed and applying industry best practices to resolve the issues as quickly and cost-effectively as possible. We apply our specialized remediation expertise to shorten the code correction process and ensure that the vulnerabilities have been eliminated to reduce risk from insecure code.
A Web Application Firewall (WAF) can stop web attacks and prevent costly data breaches and downtime. But configuration mistakes can leave you vulnerable. You can trust our team of experts to set and update protective WAF policy for you, block attacks, continuously monitor your web applications for attacks and performance, and address compliance requirements, including the PCI DSS.
We provide developer training that covers real world assessment experiences, breach incidents as well as secure coding practices. Our training help developers write more secure code with real world understanding of how hackers attack web and mobile applications.
The Lynx Application Security Assessment team utilizes a combination of automated and manual techniques to uncover vulnerabilities in your applications. Both proprietary and commercial assessment tools are used to identify all vulnerabilities. To ensure the accuracy and quality of results, we perform false positive validation on each and every finding.
If we identify security vulnerabilities, the team examines how an attacker could exploit the application vulnerabilities to create a security risk or breach for the organization.
We use both automated and manual techniques and leverage proprietary and commercial tools to speed the process of testing without sacrificing quality.
A final report includes a list of vulnerabilities and counter measures to secure at-risk applications, assets and resources. It also contains recommendations to ensure compliance with industry best practices and regulatory requirements.
Experts you can count on to prevent malicious attackers from compromising your applications
Lynx Application Security Assessment Team is comprised of nationally renowned ethical hackers. The team's background includes Military Intelligence, Law Enforcement, and Big X Consulting. Our team is constantly working to stay at the forefront of application security and assessment technology as well as business trends through training, education and speaking.
Experts
Our team of security professionals has the training, experience, and know-how to ensure that risks are not just identified, but mitigated. Our dedication to solving problems has earned us the trust of Fortune 500, Top Universities, Large Federal Government Agencies and leading enterprises in highly-regulated industries worldwide.
Efficient
We move at the speed of business by executing against proven methodologies and delivering technological innovations to get the job done on time and within budget.
Testing
We use both automated and manual techniques and leverage proprietary and commercial tools to speed the process of testing without sacrificing quality.
Responsive
From project start to finish, our team of experts is invested in your success and will do whatever it takes to help you achieve your IT security, compliance, and risk management goals.
Is your IT Governance, Risk, and Compliance Too Complex, Costly, or Just Plain Confusing?
Schedule your demo of LRM today!
Schedule Now