LRM Compliance and IT Risk Management Workflow
With LRM, you will achieve greater visibility across your IT assets while optimizing your resources to intelligently address IT risk exposure and achieve effective compliance through strong security practices.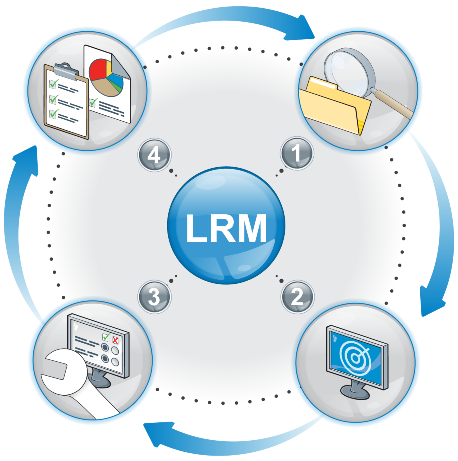 Identify: Identify the criticality of IT assets and their support of key business processes to define an IT risk profile.
Assess: Automatically assess your technical and procedural controls for compliance with interfaces to third-party tools and web-based surveys.
Remediate: Prioritize and address technical and procedural control deficiencies and assign and track results.
Manage: Create operational and strategic visibility across compliance, IT Risk, and control environments with role-based and dashboard reporting.
Let's Talk